Welcome to the India's biggest and first ISO certified Lama Fera Healing Centre : LAMA FERA MONASTERY. It is situated in historic city of Pune.
Our Vision : Suicide Free India.
Our Objective : To heal the people to come out of depression, stress, anxiety, stubbornness, suicidal thoughts, negative thinking and addiction thru Lama Fera Healing.
India's first and biggest Lama Fera Monastery @ Pune
Training : We provide training to other people to spread our vision - Lama Fera Training, Reiki Training, Kundalini yoga and Bodhidhyan Meditation.
Birth of Lama Fera Monastery : Since childhood Dr Satyendra Shukla - Founder Lama Fera International Research and training centre had dream of SUICIDE FREE India.
He is engineering graduate having Post graduation in business management. Did PhD in Alternative Medicine (Reiki Healing).
His corporate experience is in Garware Polyster Ltd, ZEE telefilm group and ICICI BANK. He is also the director website development IT company Sumeru Infosystem since 2006.
Somewhere soul was searching to realise the childhood dream to make nation SUICIDE FREE.. And than Lama Fera International was founded in 2011 in Pune. After giving Healing session to thousand plus people and seeing the positive response in society, Lama Fera Training was started in Jan 2016.
To reach to wide mass and give them better infrastructure, faster professional service Lama Fera Monastery was inaugurated in Jan 2021 at Pune.
It's a normal phenomenon, to do new thing..bigger than life task...out of the box visulization nature (divine) takes the test to qualify for the project.
Dr Satyendra Shukla has to sell his own house and shifted to rented house to fund the Lama Fera Monastery. He broke the kids FD / savings, surrendered all his LIC insurance policies to complete the construction project.
Looking at his dedication, Sincerty and passion towards the nation upliftmement, many donors came forward to support the social cause and complete the Lama Fera Monastery constructruction.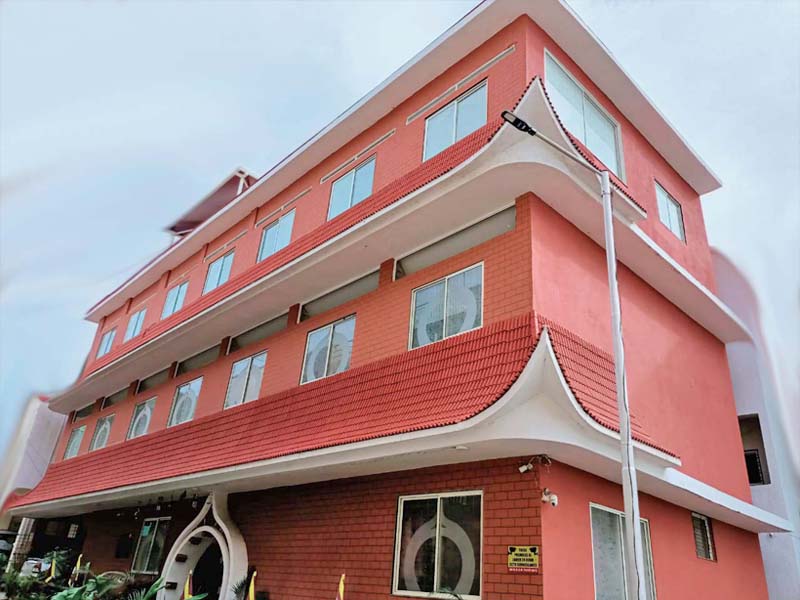 Lama Fera Monastery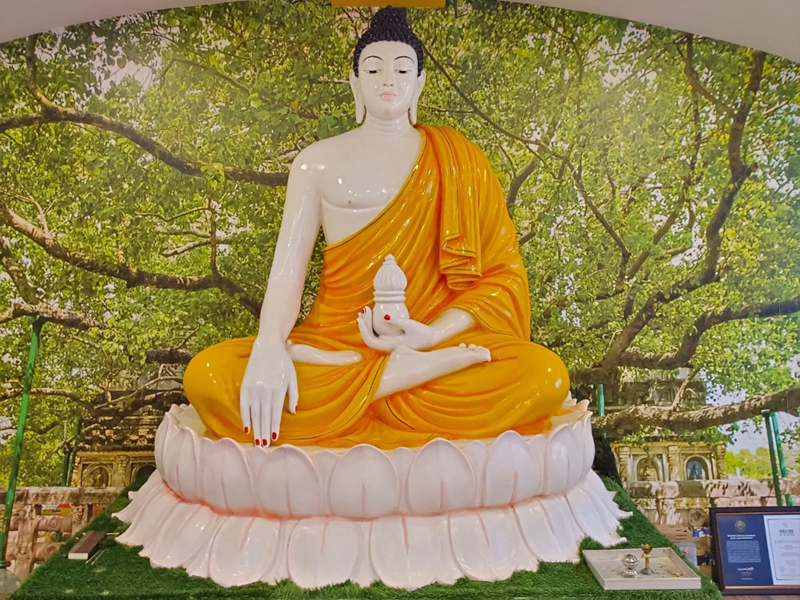 Buddha Statue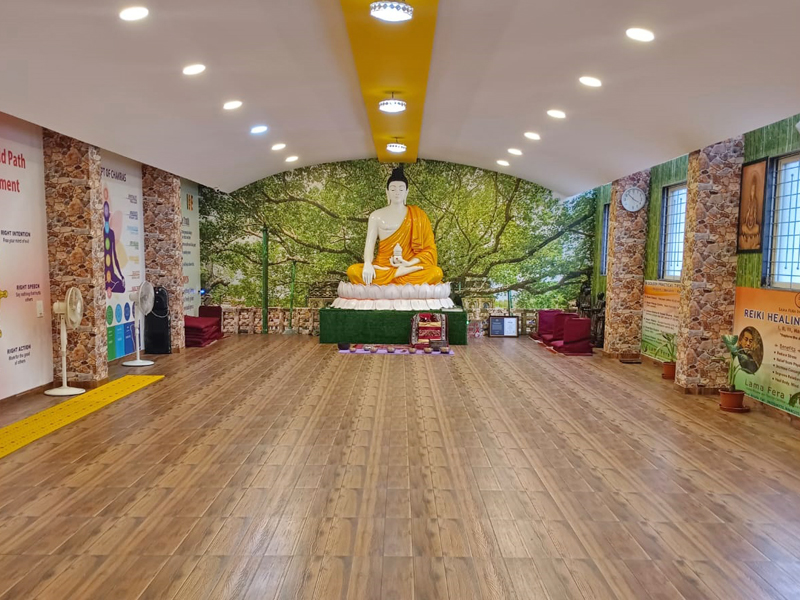 Buddha Hall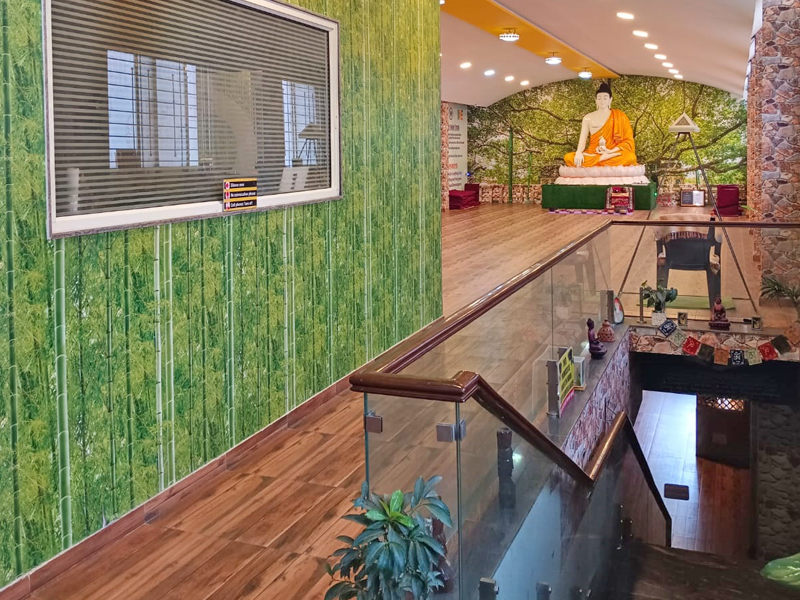 Buddha Hall
Sai Hall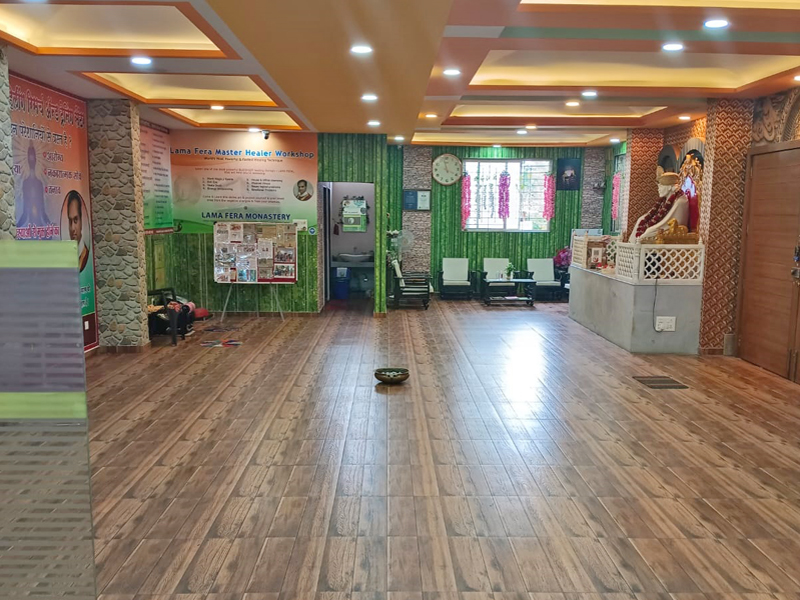 Sai Hall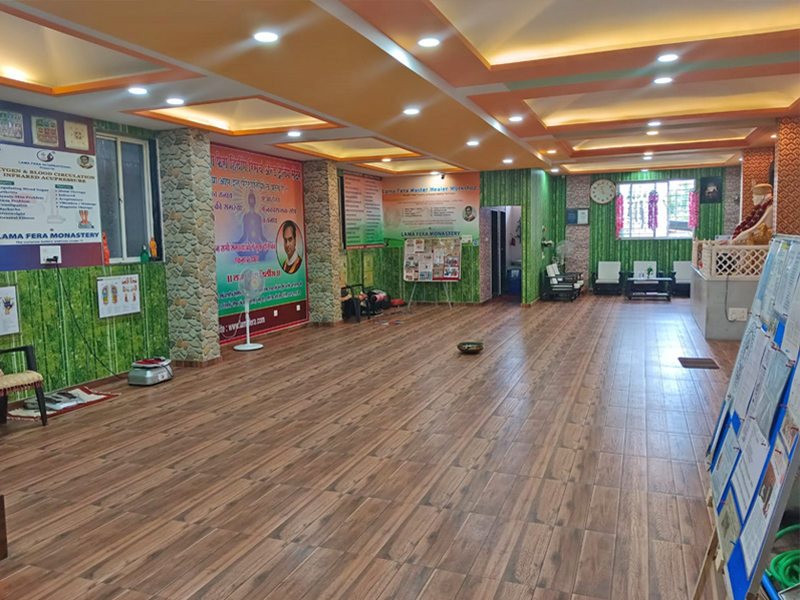 Sai Hall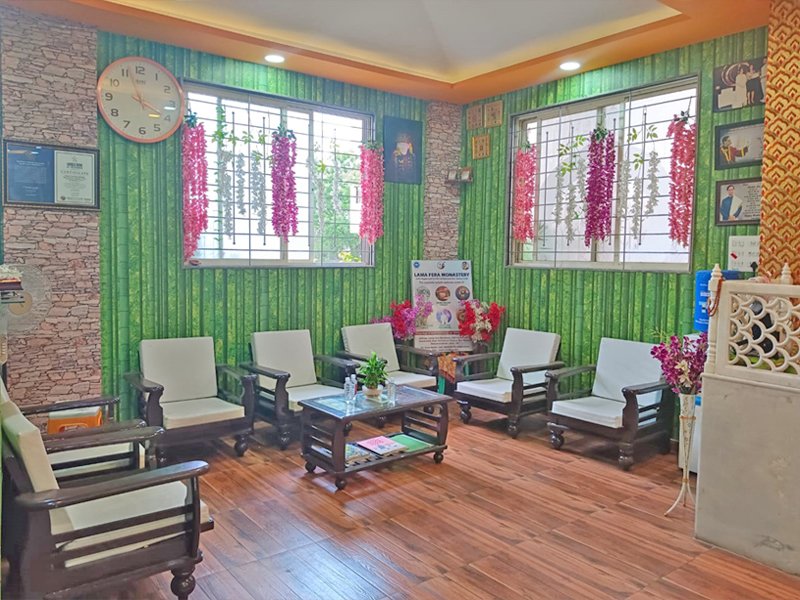 Launge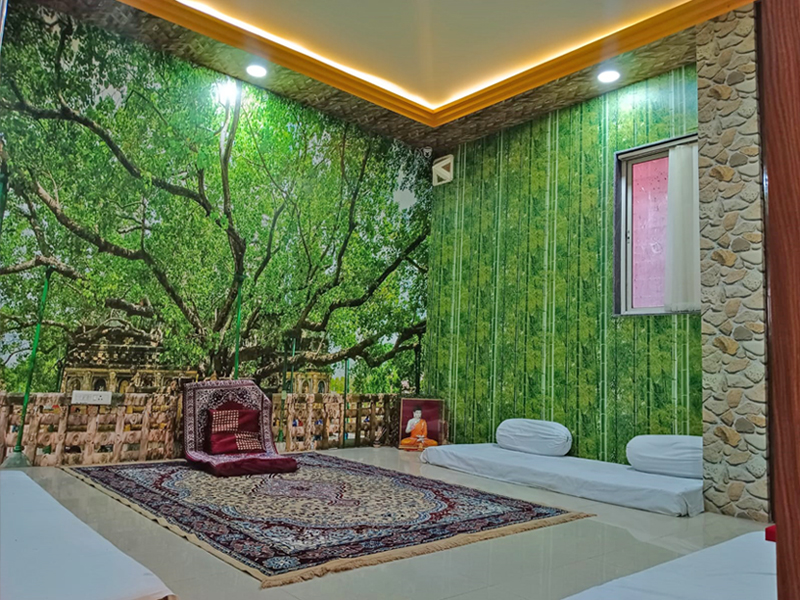 Meditation Room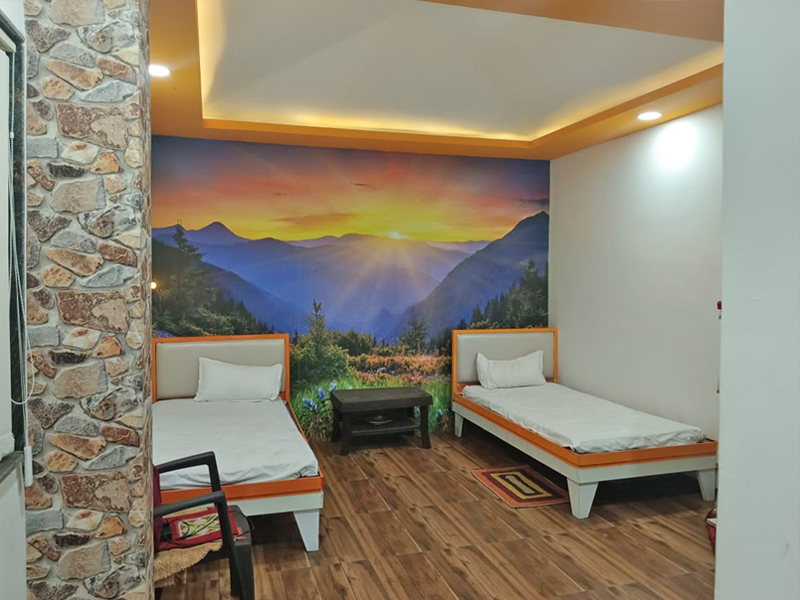 Guest Room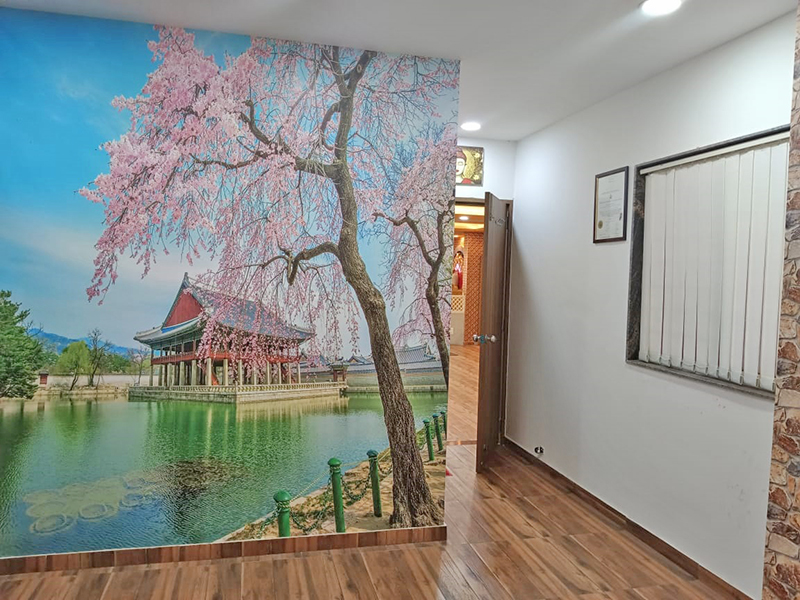 Guest Room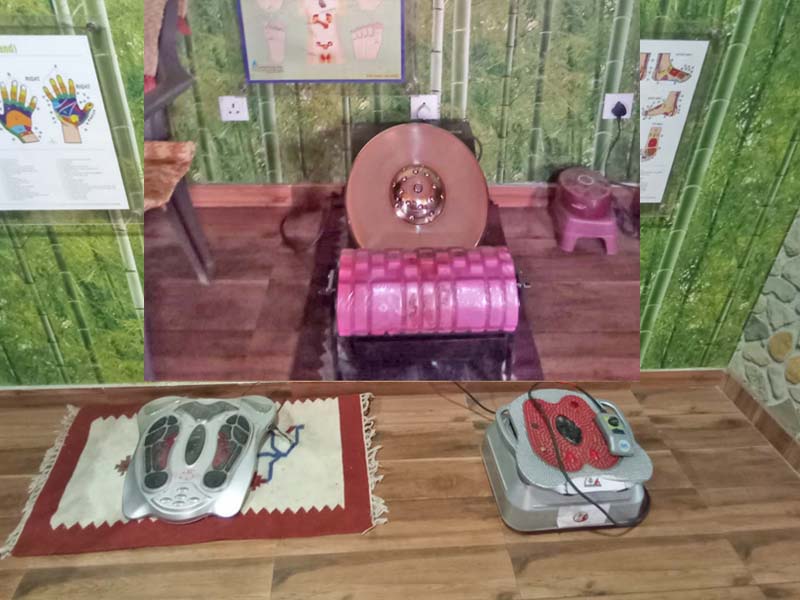 Accupressure Therapy Machine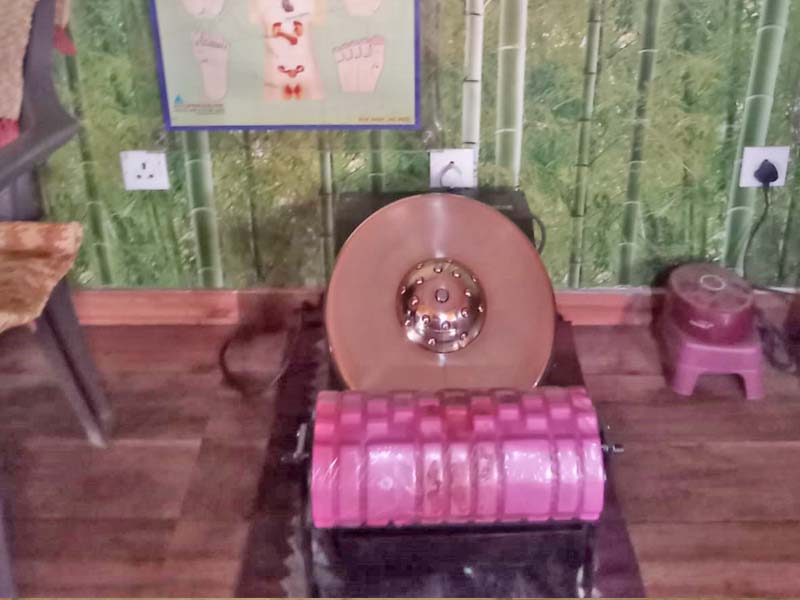 kansya Thali Foot Massage
Facilities in Lama Fera Monastery
Sai Hall (on ground floor) : In the presence of Sai Baba statute, Kids Yoga and meditation is taken daily in this hall. Daily free dinner (Prasad) is offered to all after evening Sai Baba aarti.
Buddha hall (first floor) : In the presence of Lord Buddha life size statue.
Adults kundalini yoga, bodhidhyan meditation, Healing and training are conducted daily.
Bodhidhyan meditation is taken FREE in evening daily in this hall.
Pyramid Meditation Room : For serious meditators this room is designed to do full day meditation
Pyramid Bed Room : For outstation people, this room facility is done for night stay
Silence Retreat in the Monastery
For outstation people, this room facility is done for night stay
Visiting Hours: 07:00 am to 12:00 noon and 05:00 pm to 08:00 pm
Lama Fera Monastery is closed on Sunday